I get a lot of questions about custom orders, so here's an explanation to help you better understand how they work in the e-mail world. (Many of the brides I work with don't even live in the same state as I do!)
After placing a custom order I send you a questionnaire and a color form, so that I have all of the details necessary to begin designing. We discuss the basic style of your invitations and your vision for your wedding day. Next I send mock ups that look like the photos below.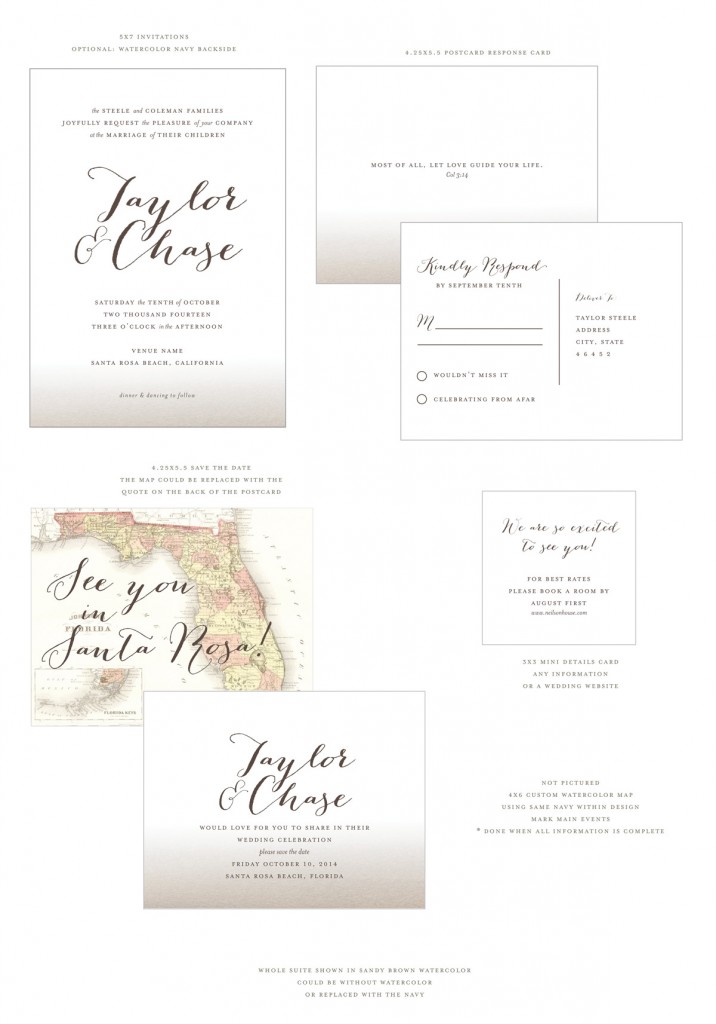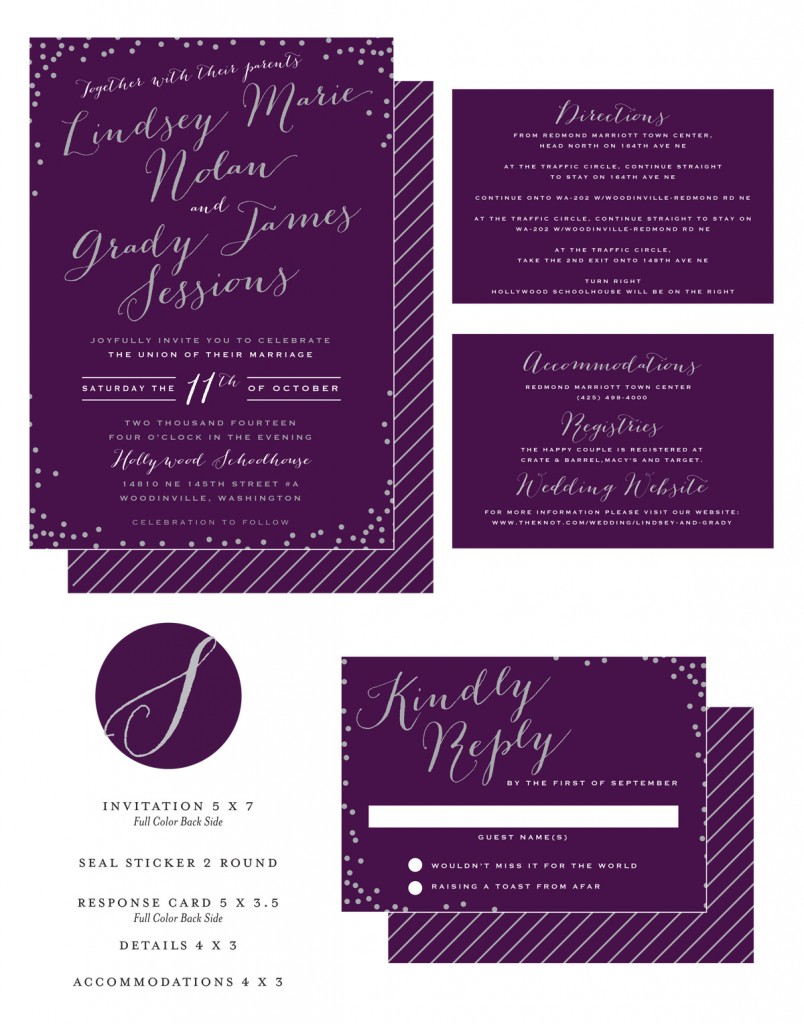 This proofing process ensures you get the final product you want and helps you see the entire suite design visually before it goes to press.
Hope this helps!