I recently worked on Save the Dates for a sweet bride planning a Gatsby themed wedding this Spring. I was inspired by this quote by F. Scott Fitzgerald.
 "There are all kinds of love in this world but never the same love twice."
She had tons of ideas of her own, but here's some Gatsby-inspired wedding looks I found and loved. Enjoy the sneak peak of her Save The Dates. We did black, blush and gold on a heavy shimmer paper. These will be easy, mailable postcards. Saves on postage, but still looks great and makes a fun statement about the wedding to come!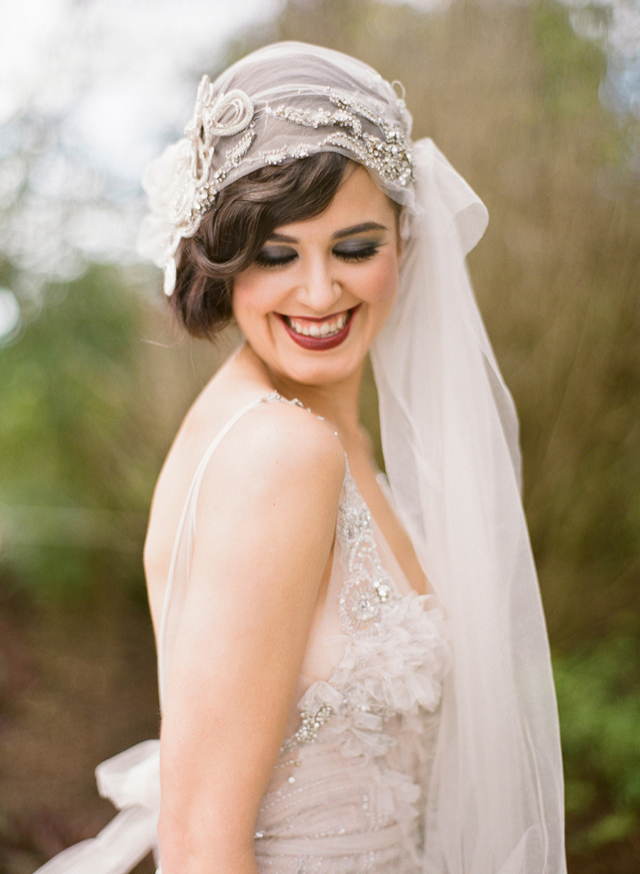 I'm always a fan of headpieces. Plus, you can remove them during the ceremony
if you want a more timeless looking for that part of the wedding day.
source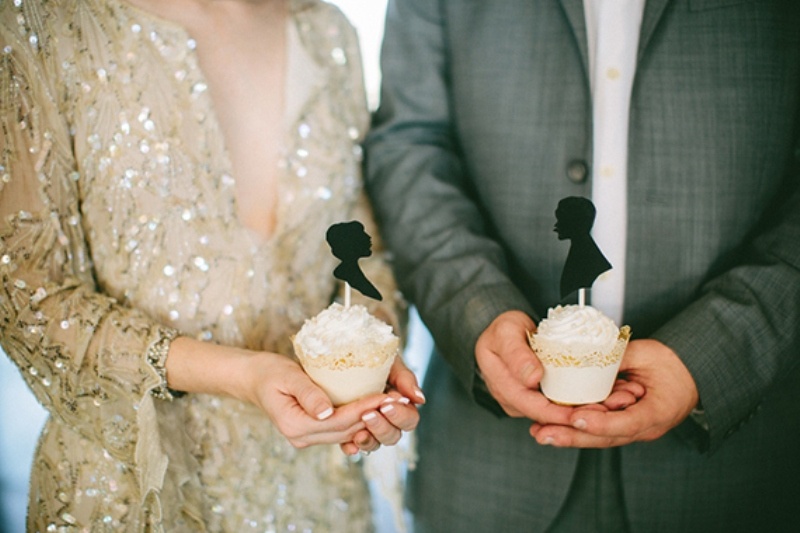 Silhouette cut outs would make great toppers on cake or use within stationery.
source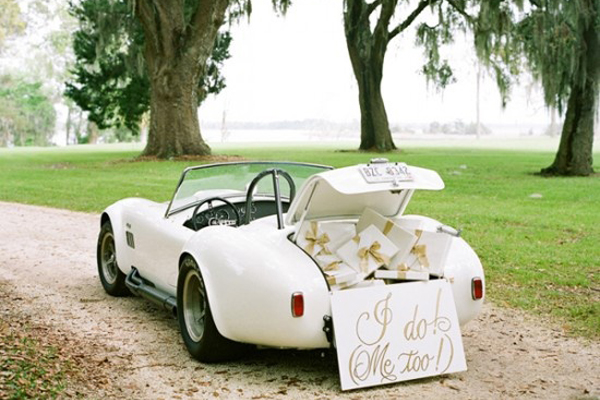 Even though it's the happiest part of the book, you can't forget the getaway car!
source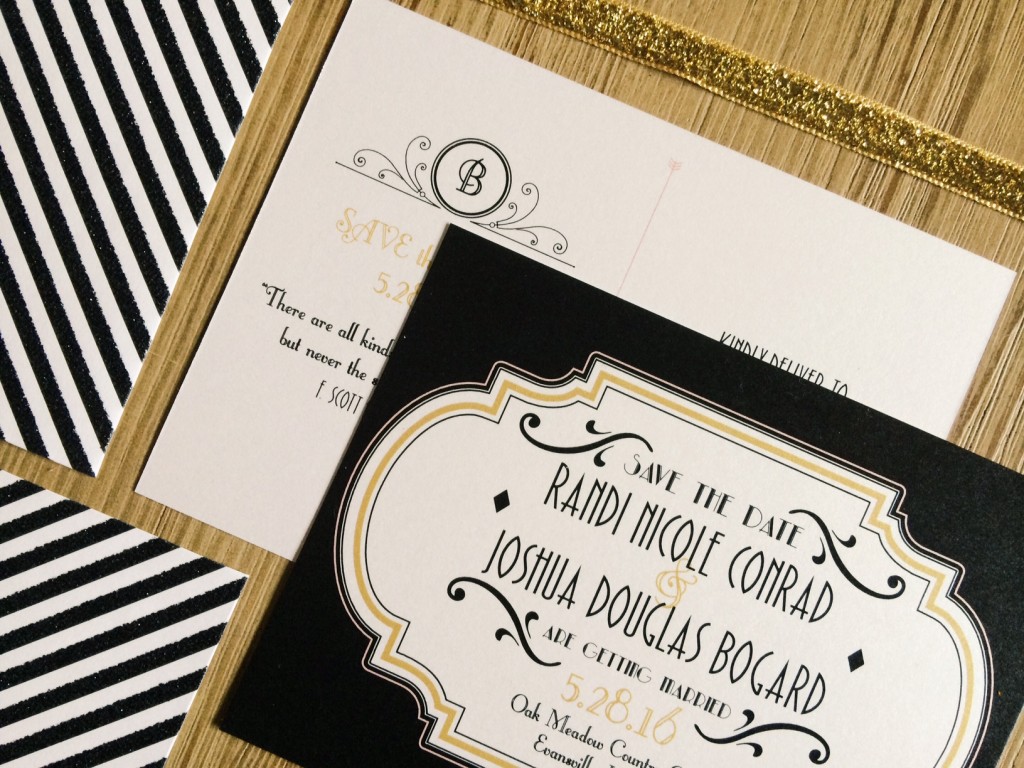 Save The Dates custom designed via Howl Creative Co.
I am all about dip-dyed feathers right now.
Would be awesome to attach names for a seating chart.
source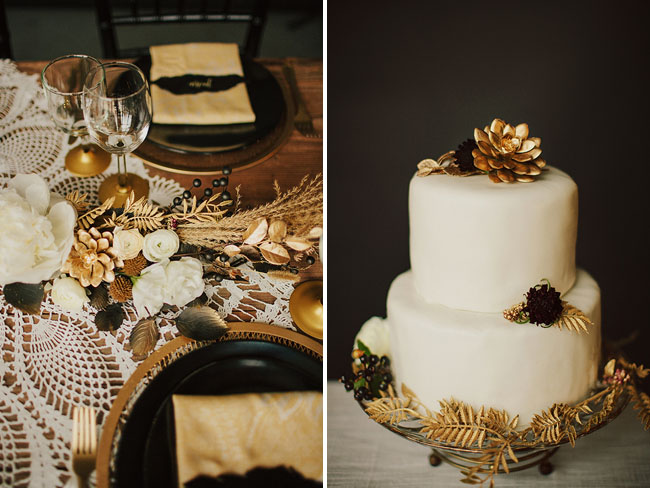 I sometimes can't handle cakes with weird colored icing (black, for instance).
This brings in the black and gold without guests having to watch out for their teeth getting colored.
source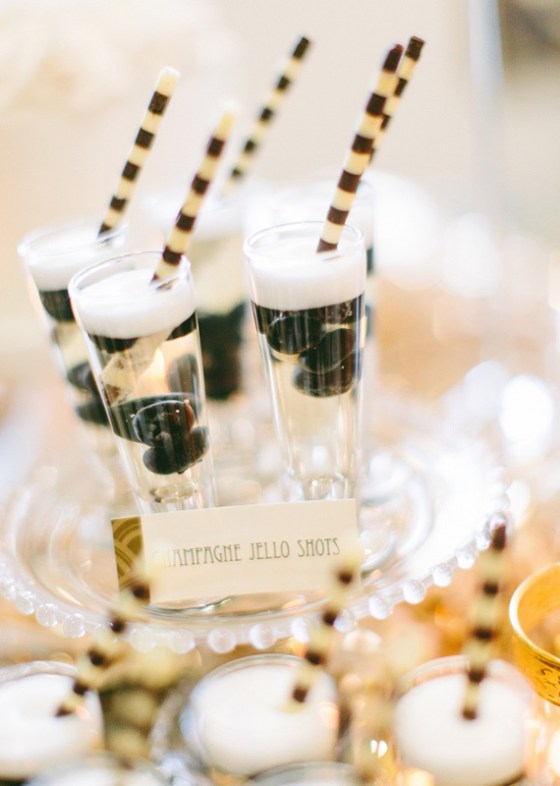 Champagne's a must at a Gatsby-themed wedding.
Could even include a sign about "Let's End Prohibition Tonight!"
source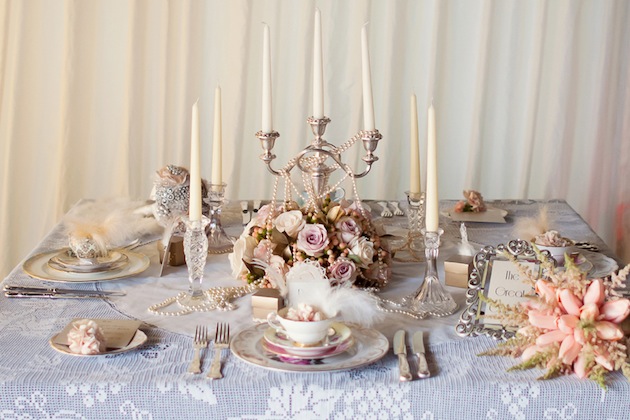 Using pearls within the centerpieces adds a touch of glam.
Also soft floral hues in blush and white look beautiful any time of year.
source